Let's play the largest game of lost & found in cities throughout the US. We'll create a special "Buy One Lose One" offer on our Tile products. When you buy a Tile, we'll "lose" one attached to a surprise somewhere in your city.
To entice people to participate, we'll pair their #BOLOTile with commonly lost items.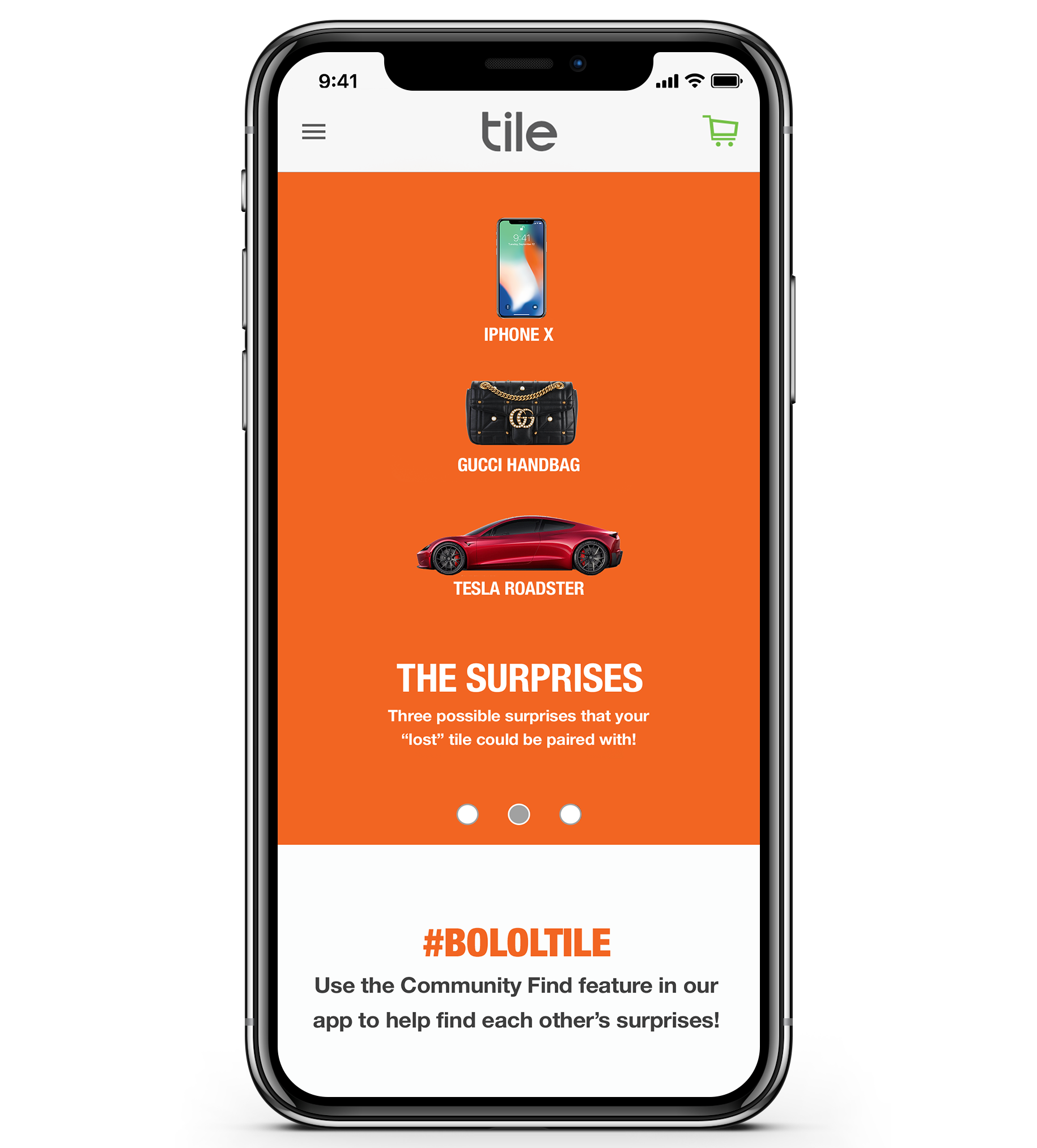 People will need to work together to scour their city for their #BOLOTile. While searching for their own #BOLOTile, they'll trigger any other #BOLOTile they walk by, alerting other #BOLOTile owners where to go.
Whoever helps find the most Tiles in their city will win a lifetime supply of Tile products, and a trip with a friend to a previously lost city anywhere around the world.